WELCOME TO TEKLIINE PUBLISHING
The Home of Kindle Writer, the DIY Self Publishing Software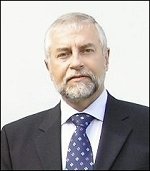 My name is Fred Harding and I established Tekline Publishing in 2009 as an outlet for my publishing skills in software development, website design, POD (Print On Demand) publishing, Book Cover Graphic Design and my own book authoring. In 2011, I developed a Kindle Writing app called KINDLE WRITER which makes writing books for the Kindle as easy as possible. The proof is in the pudding it is said. With this Kindle Book Creator I have helped hundreds of people to realise their dreams to become a published author and I can help you too.
Getting Your Book Published the Traditional Way
Getting a book published can seem very overwhelming to aspiring authors and the traditional route is becoming more and more difficult to do. If you want to get your book published by this route then you will need to get your work accepted by a literary agent, because the big publishers only take submissions from literary agents. Finding a literary agent is who will accept your submission is like looking for a needle in a haystack. And even if you do, you should remember that if they are successful in finding a publisher for you they will want a cut of the sales. Typically, they take a 15% commission.
Let's face it. Agents work for money not for love, they simply won't have an interest in representing you if there is no realistic prospect of them making any money and well under 1% of manuscripts are strong enough to persuade investment by publishers to publish. Not only this, but increasingly, authors have to do their own marketing and agents will often seek out authors who have a "platform" or at least an email list of readers. The only marketing you might get from them is perhaps an inclusion in a book store catalogue - if you are lucky.
To put it frankly, you need to be realistic about whether your book is likely to get an agent or not but why take a chance when you can publish your book on Amazon's Kindle or as a Paperback with KINDLE WRITER and DO IT YOURSELF.
DIY Is The Key to Success with Kindle Writer for Kindle or Paperback Publishing
Kindle Writer is a professional and truly one-stop-shop application for producing books for the Kindle and now in paperback format, through CreateSpace (using Kindle Writer) or the new Kindle Paperback publishing facility now available from Amazon themselves. This means if you write your book as a Kindle Book Amazon will create a paperback for you. Like CreateSpace, Amazon Kindl Direct Publishing will even provide a free ISBN number for your book. All my books are available now for the Kindle and as paperbacks (using CreateSpace) - all created by Kindle Writer.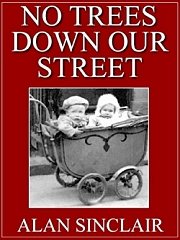 In February 2017 I had the pleasure of helping an 80-year old man in Spain, a UK expatriate, to realise his dream to leave a legacy to his family. His name is Alan Sinclair and his book title is "No Trees Down Our Street". It is his childhood memoirs, including his experience of the Sunderland Blitz in the Second World War and Kindle Writer produced not only a Kindle version of the book but also, through CreateSpace, a paperback version. He was absolutely delighted with Kindle Writer and my support. He wrote to me on 30th April 2017 and said, "Latest copies arrived from Createspace. 100 percent perfect! Thank you. Sent some copies to family members..." His book is available from Amazon in Kindle format or in paperback formats from Amazon Store or from the CreateSpace store .
For more information about publishing through Amazon and CreateSpace and how Kindle Writer can help you publish your book, click on this link Kindle Writer, also accessible from the top menu. Please note this is work in progress so in the meantime you can visit the Kindle Writer Website which is currently available, and which the present site will eventually replace.
Kindle Writer: A Testimonial That Says It All
"In 2013, I was searching for a way to break into the e-book market and found Kindle Writer. In six weeks, I had 11 books, including cover art, formatted through Kindle Writer and for sale on Amazon. Within 3 years, I had 27 books on Amazon, Nook, and KOBO, all through using Kindle Writer.

At any time I've needed support, Fred has responded within hours. He's extremely knowledgeable about the publishing process and has even helped me with technical issues that had nothing to do with his program.

I now teach seminars on writing and publishing and always include a segment on using Kindle Writer because it's a sure-fire route to quick and painless publishing with the easiest learning curve of any program I tried."
- Felicia Miles (May 2017)
Felicia used Cover Maker that is built into Kindle Writer for creating the covers for her books. She has clearly mastered the program because below are a number of the covers that she has created and you must admit, even as thumbnails they are impressive. She shows what one can do with this module that is part of Kindle Writer. Felicia purchases pictures from Shutterstock and then used them as backgrounds in Cover Maker over which she edits the cover by adding titles, descriptions etc.; She says that, "I also LOVE the editing available for photos you purchase through shutterstock." Need I say more?
My £75 Cover Design Service for Professional Eye Catching Covers
With millions of books for readers to choose from, the first "sales pitch" is the cover. If it is not striking enough to draw attention, it will be passed over for something more interesting on either side. The cover is therefore not only a billboard for the book, but, in a sense, the first page of the story. So when a cover design is poorly produced it can also create preconceptions in the mind of the reader, as to what they will find inside the book.
Author Felicia Miles has certainly mastered Kindle Writer's Cover Maker module and through it has produced very eye catching covers for her books. But unlike Felicia, not everyone has the time, the artistic skills or the inclination of making their own covers. This is where I can help. I have helped hundreds of authors to write their books when using my Kindle Writer software, but as a graphic designer I have also helped authors by designing covers for them.
A cover that has the WOW factor is extremely important as it is the first thing people see when looking at your book. That is why, as a graphic artist, I can provide a professional very affordable Book Cover Creation Service for only £75. That's it! £75! Even less if I do more covers for you. Two covers for £60 each, three or more covers £50 each.
Whether you want me to create your cover from scratch or you wish to replace your existing one, my cover design will most certainly do the trick and grab the attention of a prospective purchaser of your book. For more information about my £75 Cover Design Service and examples of my work, click on this link Cover Design Service or access the page from the main menu at the top this page.